The Principal Team at Metro Brokers
Are you asking, "How can I sell my home now and get the most money when I sell?"
Sell Your Home for 1% – Earn Thousands More When You Sell
The Principal Team's commission is just 1%, which puts more money in your pocket. Instead of paying more than 5% in commissions, you'll pay your Principal Team agent a 1% commission and a commission to the buyer's agent.
Direct Access to Buyers
We have THOUSANDS of buyers in our database who are actively looking for a home in the area. It's likely the buyer for your home is already in our database – Your home may already be sold! We'll feature your home in an alert to buyers in our database who are looking for a home similar to yours.
Outsmart the Competition with our Ultimate Home Marketing System
We expose your home to the maximum number of buyers with online marketing designed to reach prospective buyers of YOUR home, including "Coming Soon" marketing on Zillow. We use flyers, signage, professional, high-quality photos and a 3D scan as well as a buyer follow-up strategy designed to solicit helpful feedback to get your home sold fast, for top dollar.
Proven experience…Proven results
Over the years, we've honed our skills to become expert negotiators, which is critically important if you want to get top dollar in today's market. The real estate market is incredibly competitive, and market conditions change every day. You deserve to have a fierce advocate in your corner who represents your best interests.
We'll prepare a Comparative Market Analysis to help you understand how your home fits into the market. You'll know what other similar homes are selling for and how long a typical sale takes. We'll take time to get to know you and learn your goals, recommend a sales price for your home and create a custom marketing plan designed to expose your home to the people most likely to buy it.
Communications Guarantees
We're with you every step of the way – from negotiations through the inspection and appraisal to the closing table. And we promise to let you know how your home sale is going every step of the way.
We're so confident that our real estate system will work for you, we guarantee it!
With our easy-exit listing, we give you the right to cancel your listing agreement at any time beforer to receiving an offer to purchase your home, with no penalties or obligations, if you feel our service doesn't live up to our promise.
Ready to get moving? Call David at 720-408-7409!
*A minimum commission of $1500 is required and the buyer agent's commission is not included.
8 Big Reasons to Call The Principal Team to Sell Your Home
Earn Thousands More When You Sell for One Percent
No-Hassle Guarantees Give You a Financial Advantage
Experienced and Dedicated Professionals Working for You
Direct Access to THOUSANDS of Buyers in Our Database
We Make Every Transaction Easy and Efficient
Innovative Marketing Creates More Demand for Your Home
Our Track Record of Success
Five-Star Service Throughout Your Sale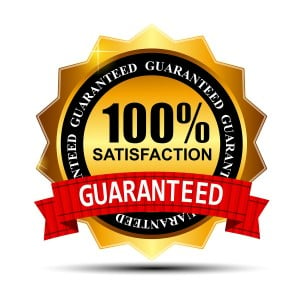 Buyers start here...
Receive VIP Access To ALL New Listings That Match Your Home Buying Criteria.
Fill out the form and click the INSTANT ACCESS button!

REALTOR® — A registered collective membership mark that identifies a real estate professional who is a member of the National Association of REALTORS® and subscribes to its strict Code of Ethics. Inquiries regarding the Code of Ethics should be directed to the board in which a REALTOR® holds membership.
Web Site Copyright © 2016, All Rights Reserved.
J. David Lampe, REALTOR®, Team Leader
The Principal Team
Metro Brokers
390 Interlocken Crescent #350
Broomfield, CO 80021