About The Principal Team
Guaranteed Satisfaction for Home Buyers and Sellers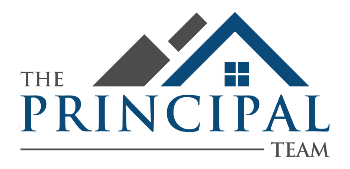 The Principal Team guarantees you will be 100% satisfied. We provide buyers and sellers with a unique Denver REALTOR® performance guarantee program.
Does the Denver REALTOR® you are considering hiring offer you performance guarantees?
We are so confident in our real estate services that The Principal Team guarantees you will be 100% satisfied. No other Denver REALTORS® offer you this level of VIP service along with a guarantee!
The Principal Team offers the following performance guarantees:
Guarantees For Buyers:
We guarantee buyers will love the home they buy. Learn about The Principal Team's unique buyer-protection plan at BuyerGuaranteeCO.com. 
Cancellation Guarantee – If you're not satisfied with The Principal Team's buyer agency service as promised, you can cancel your buyer agency agreement with us*. We're so confident that you will be satisfied with our services that we guarantee you can cancel your agreement at any time prior to submitting an offer to buy a home.
For Sellers:
The entire Team works to ensure your home sells when you want it to at a price acceptable to you. To learn how we guarantee satisfaction for sellers, visit www.GuaranteedSaleCO.com or call the Team Leader, David Lampe, today at 720-408-7409 and start packing!
The Principal Team's cancellation guarantee program allows you to list your home with The Team totally risk-free!
Cancellation Guarantee – If you're not satisfied with our seller agency service as promised, you can cancel your exclusive right to sell agreement with us at anytime*. We are so confident that you will be satisfied with our services that we guarantee you can cancel your exclusive right to sell agreement at any time prior to receiving an offer on your home. How many Colorado real estate agents back up their promises with a cancellation guarantee?
David Lampe, REALTOR®, Team Leader
David is honored to be able to help people with one of the largest, most complex transactions of their lives. He enjoys providing support and guidance throughout a transaction. He says, "Whether I'm working with buyers or sellers, my team and I work to make every step predictable, easy to understand and as stress-free as possible. My entire team and I are ready to go the extra mile for our clients. I've lived in the Denver area my whole life and can help you find the perfect neighborhood and home for your lifestyle."
David has a degree in Computer Science and over fifteen years of Web marketing experience to put to work for clients. He combines expert knowledge of technology with a passion for real estate to provide buyers and sellers with exceptional and efficient service.
The Principal Team offer sellers a free, no-obligation, home valuation service to help you decide if now is a good time to sell. We also offer a complimentary home analysis service where David will come to your home and provide you with a list of recommended improvements to get your house ready to sell for top dollar. Buyers have access to The Principal Team's unique VIP Colorado Home Finder Service. David says, "If you don't have a lot of time or are relocating to the Denver area, I can preview homes for you, provide you with photos and a report for each property, and then show you only the homes that are closest to what you are looking for."
David has had an interest in real estate since he was a teenager and his parents were buying and selling. He currently lives in Westminster, half-way between Denver and Boulder and serves clients throughout the entire Front Range. David is an active member with the Denver Board of REALTORS®, Colorado Association of REALTORS®, and the National Association of REALTORS®. His hobbies include running, biking (road and mountain), swimming, weight lifting, skiing, camping, and reading. He recently completed his first ½ marathon and triathlon.
David is also the past Foothills Division Governor for Toastmasters District 26. He had seven areas in his division and 28 clubs. He was responsible for helping over 500 Toastmasters to achieve their goals. He enjoys improving his public speaking abilities and leadership skills through Toastmasters. David is happy he and his team are able to provide exceptional service to such a variety of clients throughout the Front Range.
---
Tom Grant, REALTOR®
Tom was the marketing director with The Principal Team for years before he obtained his real estate license. He enjoys his expanded role with The Team.
"I'm still focused on marketing the homes we're working to sell and, of course, promoting our expertise," Tom says. "With my license, I'm able to do more as a marketer and add more value for our clients; that's really a great opportunity."
Tom came to real estate after owning a website development and Internet marketing company for 18 years. He puts his Internet marketing skills to use for every client we serve.
Tom says, "I find real estate to be an exciting field, because it's an area where being average doesn't cut it. You really must excel. Most agents only do a handful of transactions each year. To be successful, you have to be at least twice as busy as the average agent. I've owned rental properties and have been marketing in the industry for a few years, so I've learned a lot and look forward to learning more. This seemed like a perfect chance to grow and challenge myself. Aside from my marketing duties, I also help buyers and sellers wherever I can. Fortunately, I have a great team to support me."
*All performance guarantees require you and J. David Lampe, REALTOR®, to sign an agreement which will be included as an addendum to the Colorado real estate exclusive right to buy or exclusive right to sell contracts. Copies of all performance guarantee agreements are available for you to review prior to signing. Contact The Principal Team to request a copy of the performance guarantee you'd like to review. Any money paid comes from commission generated by the transaction.
All duties and promises, and the obligation for carrying them out, contained in all performance guarantee agreements are the personal obligation of the agent and in no way are the obligation or responsibility of Metro Brokers, Inc. or any of its affiliated companies or partners.
No warranties, guaranties, obligations, promises or duties are created by the performance guarantee agreements, except as specifically set forth in each agreement. The parties agree that under no circumstances shall any duties or obligations be implied or inferred from any language contained in the agreements.
8 Big Reasons to Call The Principal Team to Sell Your Home
Earn Thousands More When You Sell for One Percent
No-Hassle Guarantees Give You a Financial Advantage
Experienced and Dedicated Professionals Working for You
Direct Access to THOUSANDS of Buyers in Our Database
We Make Every Transaction Easy and Efficient
Innovative Marketing Creates More Demand for Your Home
Our Track Record of Success
Five-Star Service Throughout Your Sale
We'll conduct a thorough comparative market analysis to determine what your home might sell for if you decided to put it on the market. There is no cost or obligation for this valuable service. To get started on your FREE Equity Analysis, including a Home market evaluation, simply click the button above.
Get an accurate assessment of your home's value if you were to sell it in today's market.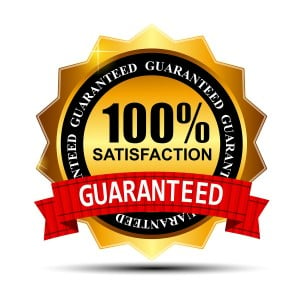 Your Information is 100% Secure and Will Never Be Shared With Anyone

REALTOR® — A registered collective membership mark that identifies a real estate professional who is a member of the National Association of REALTORS® and subscribes to its strict Code of Ethics. Inquiries regarding the Code of Ethics should be directed to the board in which a REALTOR® holds membership.
Web Site Copyright © 2016, All Rights Reserved.
J. David Lampe, REALTOR®, Team Leader
The Principal Team
Metro Brokers
390 Interlocken Crescent #350
Broomfield, CO 80021