Secret Sale for Home Buyers
Buying a home is a big deal! It can be hard to find the ideal home, get the down payment to pay for it and then outfit your home with all the things you find you need after you move in. And we all know how expensive housing is nowadays in Colorado.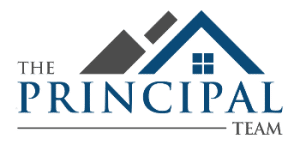 You can help your friends, family or co-workers save money when they buy a home this Spring or Summer.
Right now, The Principal Team is offering a special discount for home buyers who work with us. But this secret discount is only for friends and family and the people you refer to us.
For a limited time, we're offering to rebate 25% of our commission to any of our friends and family – or anyone our friends and family refers to us.
If you or someone you refer signs a buyer agency agreement with us in February, March or April, you (or the person you refer) will receive a rebate at closing. This could mean thousands of dollars in your pocket – or in your friend, family or co-worker's pocket.
Since you're a friend of the Principal Team, you're eligible for this discount! You can also share this discount with anyone you know who could benefit from saving money on their next home purchase.
To help someone save (or save yourself) you can:
Send us a referral by filling out the form on this page.
Give David a call at 720-408-7409 or send him an email at [email protected]
Have friends, family and co-workers call or email and let us know that you referred them.
This offer will expire April 30, 2020.
We really appreciate you putting in a good word for us to people who matter to you.
Fill out this form to send us your referral:
Your Information is 100% Secure and Will Never Be Shared With Anyone

REALTOR® — A registered collective membership mark that identifies a real estate professional who is a member of the National Association of REALTORS® and subscribes to its strict Code of Ethics. Inquiries regarding the Code of Ethics should be directed to the board in which a REALTOR® holds membership.
Web Site Copyright © 2016, All Rights Reserved.
J. David Lampe, REALTOR®, Team Leader
The Principal Team
Metro Brokers
390 Interlocken Crescent #350
Broomfield, CO 80021